This was taken inside the AL SUWAIDI Site Office, together with my colleagues and friends.
This was taken after the Safety Slogan Contest Certificate distribution, together with the Saudi Aramco Maintenance Division Superintendent Mr. Khalid Bin Ali and his Staff, which became my supervisor before he left and was assigned in Jeddah Refinery on 2003 in T&I Planning Unit Mr. Nabeel Alsayeed Akbar.
This was taken inside my previous office with my colleague and a friend Civil Engineer Benie Resuello..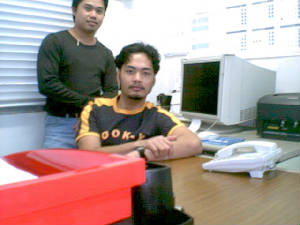 Still on that day at my office with my friend and a computer wizard Mr. Aldrin Concepcion.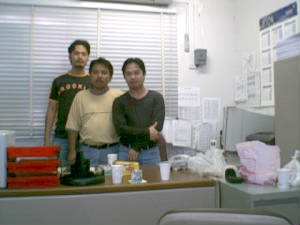 The three of us, after a relaxing tea. That's explain the mess on my table..

Click on below to view latest photos :